General approach
CABERNET, building on CLARINET WG 1, defines brownfield sites as sites that:
have been affected by the former uses of the site and surrounding land

are derelict or underused

may have real or perceived contamination problems

are mainly in developed urban areas

require intervention to bring them back to beneficial use
Derelict, abandoned and underused land is a growing problem throughout Europe and beyond.    Changes in industrial practice and in the geopolitical make-up of Europe have resulted in large tracts of redundant land.  The transition to an industrial economy took place at different times in different parts of Europe.  In Britain industrialization took place from the late 18th century to the onset of World War I. In Germany the main period of industrialisation was from approximately 1870 until the onset of World War II. In Eastern Europe on the other hand, industrialistion took place from about 1900 until the early 1970's. In the post industrial conditions that prevail across most of Europe, a growing number of industrial sites have been abandoned as industries disappear (eg manufactured town gas) or move to countries with lower labour costs (eg coal mining). Uncontaminated or greenfield land (the two of course are not synonymous) has become a scarce resource in the densely populated and highly industrialized parts of Europe. The reuse of the abandoned industrial sites is therefore essential.
There are many definitions of the term brownfield while at the same time many languages either do not have a term or simply adopt the English word (Nathanail et al. 2003). It must be emphasized that contamination is not issue an issue on all brownfield sites and certainly not the main obstacle to redevelopment in the large majority of cases.  Not all derelict, abandoned and underused land has been affected by contamination and conversely much land currently in use has been affected by contamination. The USA uses the term to mean "real (estate) property, the expansion, redevelopment, or reuse of which may be complicated by the presence or potential presence of a hazardous substance, pollutant, or contaminant".  The UK uses the term as a synonym to previously developed land – but PDL does not have to be derelict or abandoned.  Despite having very different definitions of what a brownfield actually is, the international community is consistent in what should be done in regenerating brownfields.  Whether or not contamination is an issue, most countries agree that it is important to make sure that communities and other stakeholders work together in a timely manner to prevent, assess, safely clean up, and sustainable of reuse brownfields.
Whatever the definition, brownfields have a set of shared characteristics:
Breakdown of economics,

Problems in attracting new investors,

High unemployment rate,

Adverse effects on urban life,

Decline of tax income for the communities,

Social conflicts,

Consumption of greenfields.
… and reflect a set of perhaps unconscious shared values:
Since definitions are open to misinterpretation, some examples may help give the flavour what is meant by the term.
Brownfield sites include:

Some examples of what are NOT brownfields:

closed petrol stations;

former military bases;

disused warehouses;

derelict office blocks;

dilapidated housing;

abandoned offices;

disregarded monuments;

discarded railway lands.

Infilled landfills

operating factories

occupied houses

construction sites

in use military ranges

farmland, whether or not affected by pesticides and fertilizers

overgrown allotments

burnt out forest areas

recolonised colliery spoil heaps
There is a complex mélange of physical, social and economic characteristics of idle land.  Brownfield sites therefore offer particular challenges and opportunities to national and regional policy makers in terms of bringing these sites back into beneficial use and simultaneously reducing urban sprawl and car dependence.
The primary objective of brownfield redevelopment is not the reuse of the land and the reintegration of the properties into the economic cycle per se. Rather it is regeneration to deliver a combination of social, environmental and economic objectives.  This may include regeneration to sustain communities, protect the environment or support long term wealth creation.  In this respect successful brownfield regeneration needs the integration of environmental management with spatial and urban planning policies.  Brownfield regeneration therefore involves a multitude of stakeholders including regulators, land owners, developers, consultants, researchers, educators, technology providers, funders, investors, insurers, lawyers and, perhaps most importantly of all, community groups.
Acquiring, rendering fit for purpose, and redeveloping older, often abandoned, industrial sites can be very expensive.  CLARINET (Ferber and Grimski 2002) proposed a 3 fold classification of brownfield sites depending on the profitability of regeneration (Figure 1).  Where a profit is still to be made (Type A sites in the CLARINET classification) the private sector will undertake the process.  In many situations however, private developers and financiers are not able, or willing, to act on their own to ensure that the full economic potential of site reuse will be achieved (Type B sites).  This means that brownfield properties are often underused because the perceived cost and risk of bringing them back into use exceeds the benefits to their owners, thus some kind of public sector intervention is necessary to bring the land back into productive use (Alker et al, 2000).
The UK was at the forefront of the industrial revolution, post-industrialisation and therefore was quick initiate the revitalization of brownfields.  Land management, as a strategic objective within an extensive, long-term process, was first practised during the 1960's, with the awareness and knowledge growing exponentially. Today our understanding of this complex problem means that the regeneration of brownfields has become an integral instrument in delivering sustainable development through the development control process.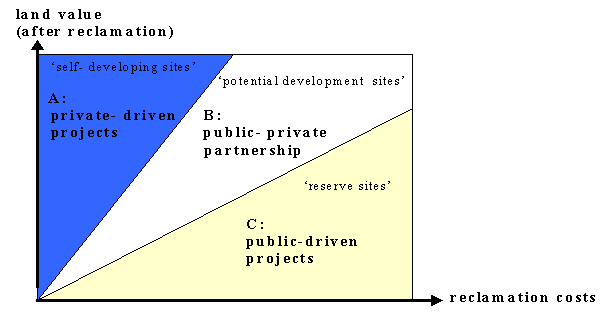 Figure 1 The ABC model (After CLARINET WG 1 2002)
Funding gaps are the primary deterrent to site reuse. The public sector, however, can do much to help level the economic playing field between "greenfield" and "brownfield" sites. No single public-sector approach fits the financing needs of brownfield projects, which vary by project type, developer, level and type of contamination, and financial position and desired return of the site owner or developer. Governments at all levels can find creative ways to help enterprises overcome reuse challenges with policies ranging from relaxed environmental regulations to direct financial assistance. For example, attracting investment and providing pump-priming loans for companies, as well as tax incentives, all help to promote brownfield redevelopment. To limit the costs to the public at large, tax incentives are often targeted to economically distressed areas with demonstrated potential for productive reuse, to sites with no-owners, or to publicly owned sites.  Strict European rules govern state funding and contravention of these rules can create problems for countries, as the Netherlands and the UK found out in recent years.
The US government has made $200 million per fiscal year available for the period 2002 to 2006 – of which 25% is to be used for site characterization, assessment and remediation of facilities. An increase in the economic development and regeneration budget of the Regional Development Agencies (£350m in 2002–03 and £500m in 2003–04) and the national regeneration agencies is the main form of UK government intervention.  The French Government has announced several billions of Euros in an attempt to revitalize urban dereliction in areas with high immigrant populations.
Brownfield regeneration is truly a cross-roads. Market confidence, social acceptance and environmental stewardship meet and often conflicting objectives need to be optimised for regeneration is to succeed. Time is of the essence as it is unlikely that Europe will be able to afford current levels of expenditure per regenerated hectare as the of the Community expands, the average GDP within the EC falls and the consequences of globalisation continue to result in more redundant land.  Today's expenditure must be seen as a capital investment with a clearly defined and time-limited (but not necessarily financial) return, not ongoing expenditure.
Acknowledgement
This article draws on work carried out with partners in the Land Quality Management Group, CABERNET and RESCUE, and in particular with Detlef Grimski, Uwe Ferber, Sandra Alker and Gernot Pahlen.